Back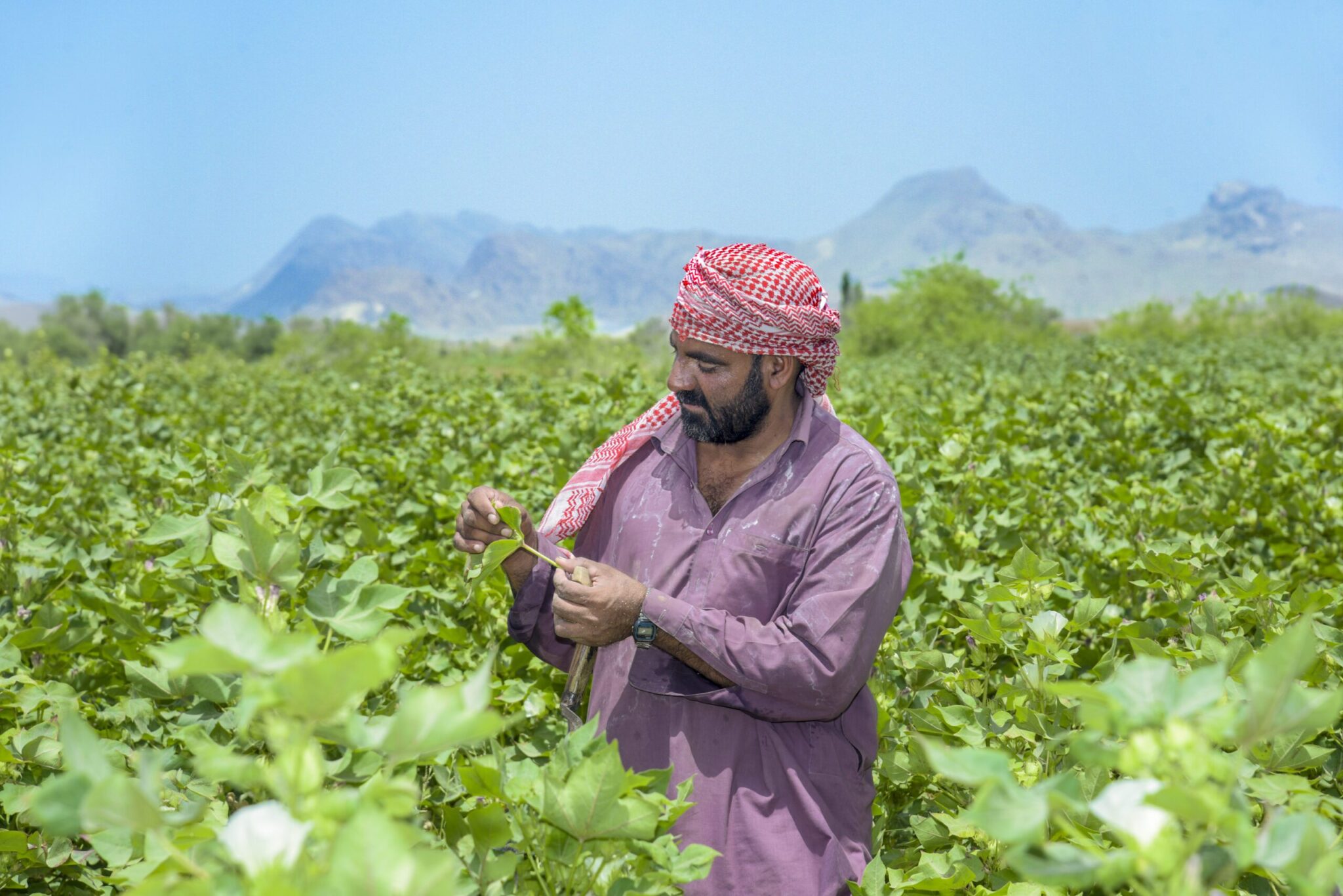 Leading the path to organic cotton farming
Meet Abdul Razzaq, a 42-year-old organic cotton farmer from Tehsil Nal, in the Khuzdar District of Pakistan, who has become a source of inspiration and is leading the path for others in his area to take up organic cotton farming too.
The Khuzdar District in Balochistan is a predominantly rural area where the local population relies heavily on agriculture as their primary source of income. As organic farming can lead to higher market prices for cotton and higher profits for the farmers (as Abdul's story proves to us), it can become especially crucial in Khuzdar, one of Pakistan's poorest districts.
Thanks to his remarkable interest and passion, Abdul had the opportunity to join a Farmer Field School, which was coordinated by one of OCA's implementing partners. This program provided him with essential tools, expertise, and the necessary support to successfully cultivate organic cotton. During his time in the school, Abdul gained valuable skills related to organic cotton production, covering everything from the initial sowing stages to the final harvest. The trainers not only recognized Abdul's dedication but also shared innovative and more sustainable farming techniques to help him manage his 11-acre farm, with 9 acres dedicated to organic cotton production.
Cotton is one of the world's most contaminated crops, making crop protection a vital part of organic cotton farming. Crop protection encompasses a range of strategies, including plant breeding, cultural and mechanical practices, the controlled use of pesticides, and the consideration of genetically modified plants.
Guided by the farmer field school trainers, Abdul successfully introduced beneficial insects such as parasitoid wasps (Trichogramma) and green lacewings (Chrysoperla Carnea), as well as employed sticky traps and pheromone traps to combat insect infestations and control sucking pests in his fields. After just three days, Abdul's dedication began yielding impressive results with the bio-control agents and traps performing exceptionally well in his fields.
I am very happy I got rid of those expensive chemicals! I showed all my neighbouring farmer friends the transformation to change their mindset and invite them to shift from conventional to organic cotton
Organic impact on Abdul's cotton production
Thanks to the valuable knowledge and experience acquired through the training sessions provided by the school, Abdul obtained remarkable improvement compared to previous years of conventional cotton farming.
27.91 per acre
increase in Abdul's cotton production
This year, the OCA Farm Programme celebrates five years of tenure. We've been helping farmers navigate their everyday challenges, improve their livelihoods and increase the supply of organic cotton in remote regions of India and, now, Pakistan. Join OCA and support our programmes to drive the next generation of organic cotton supply. Let's unleash the potential of organic cotton together!