Back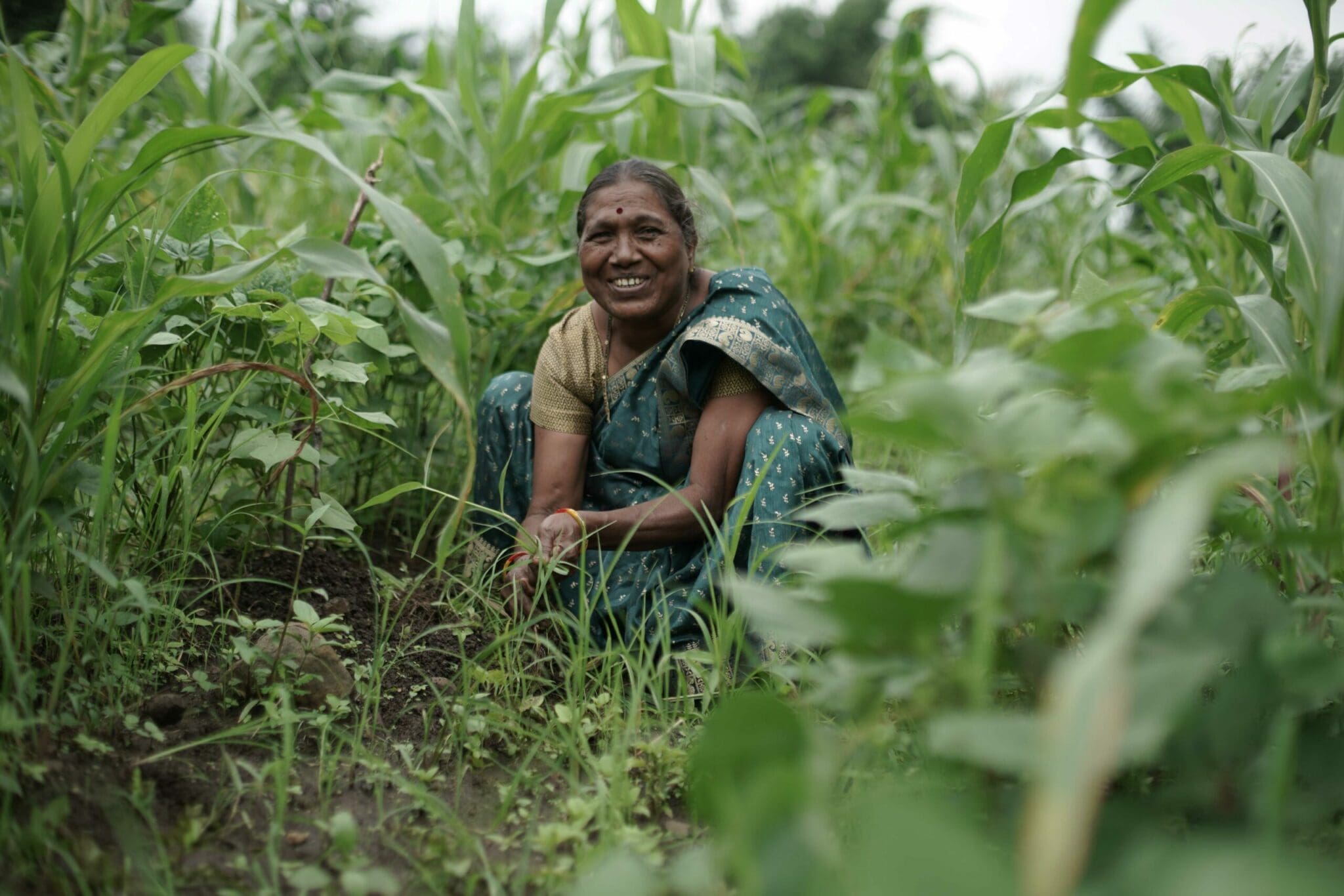 Tarsila is a 60-year-old female farmer based in the Mohancot village of Madhya Pradesh. She has 10 acres (4.04 hectares) of land under cultivation, with one acre under certified organic cotton cultivation. Tarsila started her life as a nurse, working in a Public Health Centre in her village before moving to farming. As a nurse, she soon noticed a pattern of diseases, such as skin ailments and cancer, from the tribal belt of her area; a problem she mentions, had not been present earlier.
She personally  investigated reasons for this and noticed that tribal people who had started farming were using chemical inputs in the process. She realised that this was potentially attributing to their situation. In 2010 when the OCA implementing partner (IP) came to her village and provided an alternative method of farming through organic practices she readily accepted and thereafter, promoted it to others.
The primary source of household income for her family of four is agriculture, with about 25% of Tarsila's income sourced from cotton cultivation last season which was due to higher prices. She has a bank account and currently has incurred no debt for cotton cultivation, although she borrows from the Kisan Credit Card (KCC), a government scheme to provide access to credit, for agricultural purposes when needed. Tarsila has availed several services provided by the IP including seeds, training for producing bio-inputs at home, and cotton procurement.
She is content with the price that the IP pays for cotton 95 INR (1 Euro) per kg, as it is higher than the market price and she always receives the payment in time. She has sold 200kg to IP in the last season. The payments by the IP have allowed her to stop taking loans for other crops she plans to cultivate.
Tarsila is grateful about the training provided by the IP, which she describes as her "favourite topic". Her husband and her attend these trainings together, which take place either at home or a nearby village before the season starts. She values the experts that come and provide valuable and practical information, which allows her to put her training into practice. The training has allowed her to adopt organic cultivation in all 10 acres (4.04 hectares) of her land, as she has learned organic cultivation practices and how to make bio inputs such as Matka khad, 5 leaf extract, copper – butter milk, Bistara khad, Weed killer and farmyard manure.
She has also adopted intercrops, border crop and crop rotation as a result of training. She used the produce from the intercrops (15kg of blackgram and 22 kg of turmeric) and border crop (2 Kg of Ambadi, a green leafy vegetable) for household consumption, which was also grown on her husband's land.
"Cotton cultivation with implementing partner Pratibha stabilised our overall farming because it's sure that we'll get seed and other inputs at a low cost. It's also confirmed that we'll get a fair rate for it. So organic cotton cultivation not only has made us self-reliant but also has deepened our connection towards farming."
The involvement of the IP has also led to the mitigation of water scarcity in farming, which is a common challenge in her region that prevents her from growing more than one crop per year. Since last year, the IP has been assisting her in installing drip irrigation on her farm. The IP also implemented a subsidy plan in which they pay a portion of the price. She is optimistic and looking forward to  tackling the water scarcity problem through building a farm pond and installing the drip irrigation system. As a former nurse, Tarsila is also excited about the health implications that organic farming has had. She describes her family as being "very health conscious" and she makes certain that they only consume organic food. This has led to a change in their lives and they feel overall healthier without the use of chemical fertilisers and pesticides.
"The most significant change is that now we are doing organic cultivation. The new ideas, processes, and technologies we have learned are constructive. Our cost of cultivation is going down, and health is going up."
She mentions that being a woman farmer that takes the financial and business decisions for agriculture and the household is not the usual picture in the village, but she is empowered to make her own decisions. She also encourages empowerment of the next generation of women in her family with both her daughters pursuing medicine.
She currently faces no challenges when it comes to organic farming and hopes she will continue to be problem-free in the future. She even has regular buyers for the other organic crops grown. Initially, she faced discouragement from other farmers but later became a model for how organic farming can change lives. She always encourages other farmers (even in nearby villages) to adopt organic farming through initiatives and programs. This is to the extent that farmers around her village and even outside are familiar with her name and work.