Back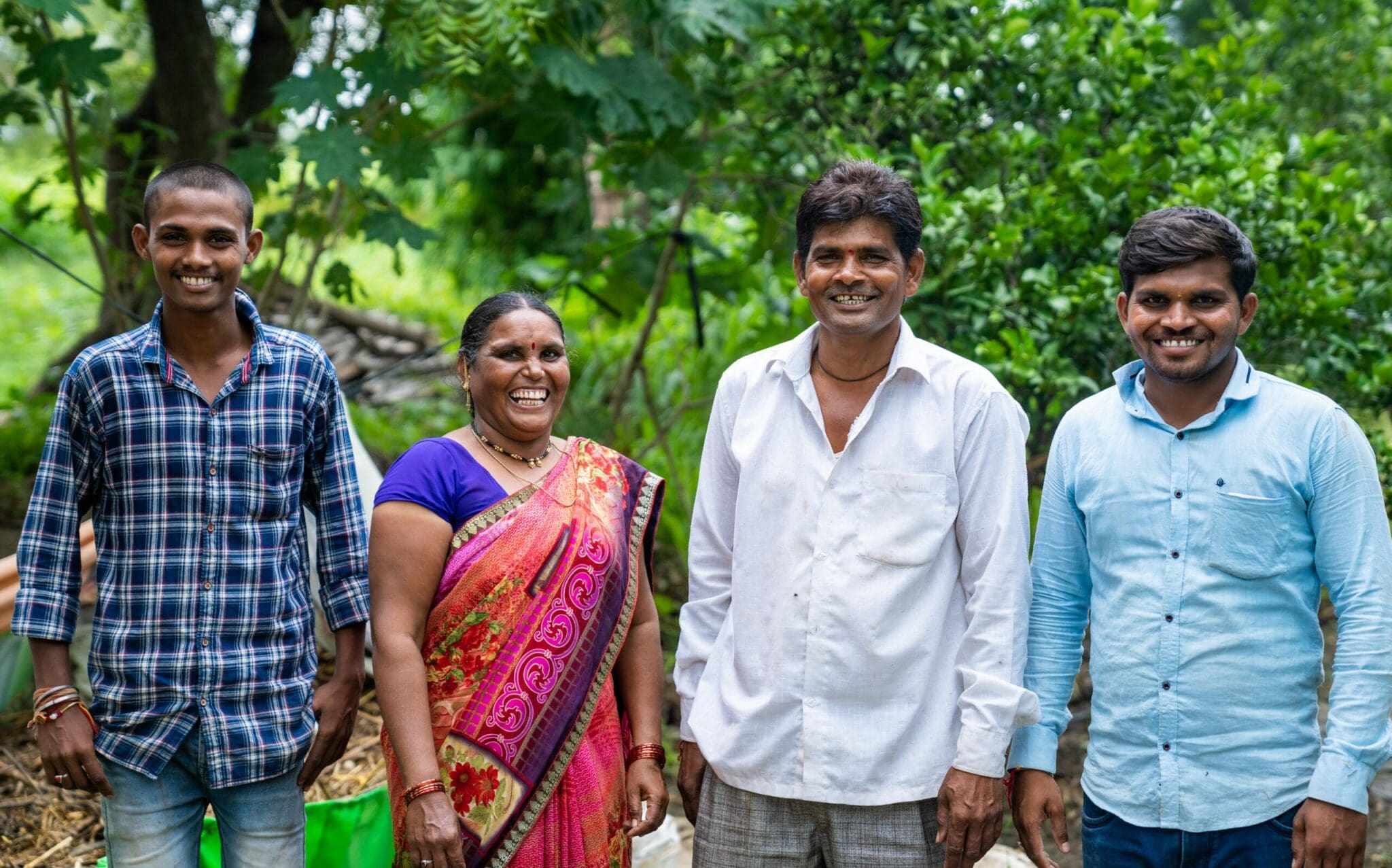 In the heart of Devlana village of Maharashtra, you'll find a remarkable organic cotton farmer, Sanjay Bandu. With a wealth of experience spanning over 25 years, Sanjay's commitment to sustainable agriculture has propelled him forward.
For years, Sanjay relied on conventional methods, using Bt seeds and chemical fertilizers and pesticides. However, as time passed, he noticed a disconcerting trend – rising costs and deteriorating soil health, both of which eroded his profit margins. Faced with these challenges, he embarked on a quest for alternative approaches that could breathe new life into his farming. 
In 2014, the winds of change swept through Devlana village when an Implementing Partner of the Organic Cotton Accelerator (OCA), introduced Sanjay to organic cotton cultivation. Without hesitation, he embraced this opportunity, joining the program during the same season. 
Sanjay's primary motivation was to curtail his input costs, which had been gnawing away at his hard-earned profits. The premium price for his seed cotton under the organic label was another driving force behind his decision. Furthermore, the assurance of a guaranteed off-take of his harvest provided him with much-needed financial security. Over the years, OCA has continued to offer valuable training on the preparation and use of bio-fertilizers crafted from farmyard manure (FYM) and bio-pesticides, leading to a substantial reduction in his input expenses. 
Sanjay's farming practices are as diverse as the crops he nurtures on his land. As a smallholder farmer, he dedicates one acre (0.40 hectares) to organic cotton, 1.5 acres (1.6 hectares) to sweet lemon crops, and the remaining 0.5 acres (0.2 hectares) to tomatoes. His reliable source of irrigation comes from an open dug well, ensuring a year-round supply of water. 
In the previous season, Sanjay achieved a bountiful yield of 650 kilograms of seed cotton, all of which he sold to the implementing partner at an impressive rate of 93.50 INR (1.10 Euros) per kilogram. Notably, the partner added a 10% premium to the market price per kilogram, elevating Sanjay's net earnings to 48,412 INR (572 Euros) from just one acre of organic cotton. In addition to cotton, he diversified his income by cultivating intercrops such as red gram and black gram, generating an extra income stream worth 5,000 INR (59 Euros). 
His other agricultural pursuits yielded a net income of 55,000 INR (659 Euro). The two cows he tends to, provide milk for sale to the local dairy and village, adding a monthly income of 5,000 INR (59 EUR). Beyond farming, Sanjay belongs to an artisan family and derives a secondary income from running a barber shop in his beloved village of Devlana. Additionally, his two sons, currently pursuing undergraduate and postgraduate courses, contribute to the family's barber business. 
Sanjay wishes for the premium of 10% to gradually increase. This, he believes, would empower farmers to keep pace with the rising costs of food items, ensuring a sustainable future for all. In his own words, "I have extended the organic method of cultivation to other crops, and if everyone does the same, it is good for our health, soil health, and for the environment." 
Sanjay's story is about his commitment to sustainable practices, financial security, and a better future for his community and the environment.