Back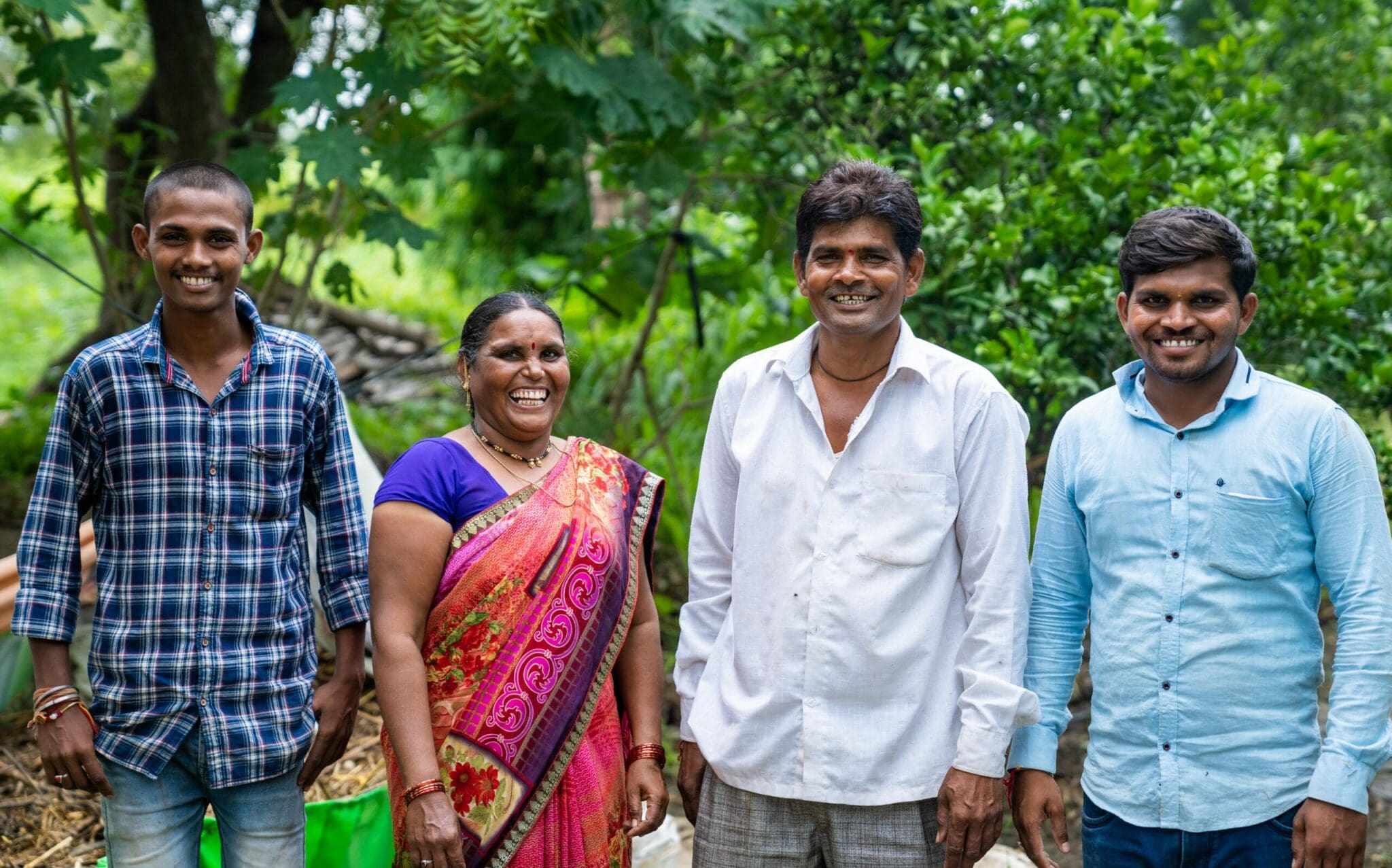 Hailing from Devlana village in Maharashtra, Sanjay Bandu age 52, is an established organic cotton farmer with over 25 years' experience of growing cotton. Before joining the farm programme managed by OCA implementing partner (IP), SIED, he used Bt (conventional) seeds and chemical fertilisers and pesticides. Over time he realised his costs rising and his soil health degradation, which he explains, greatly reduced his profit margin.
I was disturbed by these changes and began looking for some alternative approach. Around that time in 2014 the SIED field staff came to my village and shared the information about organic methods of cotton cultivation. I immediately joined the programme in the same season.
His main motivation was to sharply decrease his input costs which were cutting into his net earning potential. Additionally, by accessing a premium on the selling price of seed cotton under the organic label he could bolster his finances. The guaranteed off-take of his harvest provided by SIED also brought financial security.  Sanjay tells us that over the years, the IP has continued to provide training on the preparation and use of bio fertilisers created from farmyard manure (FYM) and bio pesticides. As a result, he has witnessed a significant reduction in his input expenses.
He grows a variety of crops on his land as a smallholder farmer, including organic cotton in 1 acre (0.40 hectares), sweet lemon crop in 1.5 acres (1.6 hectares) and tomato in the remaining 0.5 acres (0.2 hectares) of land. Irrigation is provided by an open dug well and is available throughout the year.
Over the last season, Sanjay produced 650 kgs of seed cotton, sold entirely to the IP at the rate of 93.50 INR (1.10 Euro) per kg. The IP paid 10% of the market price per kg as a premium bringing his net earnings to 48412 INR (572 Euro) from one acre of organic cotton. He also grew intercrops such as redgram and blackgram providing an additional source of income worth 5000 INR (59 Euro).
Sanjay's net income from other agricultural crops totalled 55000 INR (659 Euro) and his two cows provided milk to sell to the local dairy and village, bring in a net monthly income of 5,000 INR (59 EUR). He belongs to an artisan family and earns his secondary source of income from running a barber shop in his village of Devlana . His two sons, who are pursuing their undergraduate and postgraduate courses support is barber business too.
Although encouraged with the positive impact organic farming brings to his livelihood, he does feel that the premium of 10% which is currently paid should gradually be increased so that farmers will be able to afford rising cost of food items. In his words:  I have extended the organic method of cultivation to other crops and if everyone does the same it is good for our health, soil health and for the environment.