Back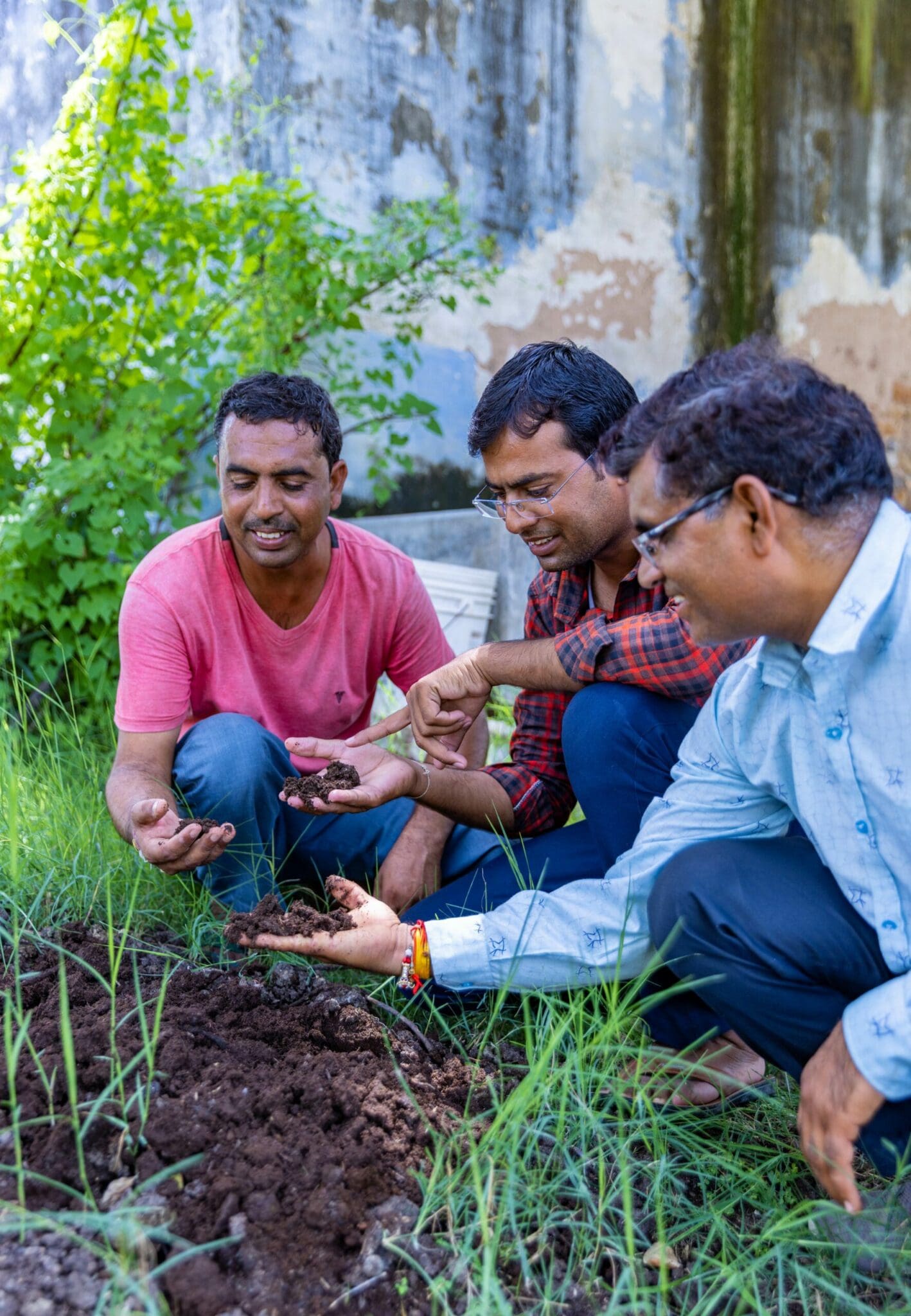 Likha is a 54-year-old farmer living in Binjwarya Choraha village in Jodhpur, Rajasthan with 13.3 acres (5.39 hectares) of land where he grows a variety of crops. 1.3 acre (0.5 hectares) of land he allocated to cotton cultivation which he has been growing since 2005. Over the years he noticed changes in the quality of his soil. The deterioration was so bad that it became impossible to till and irrigate effectively and the hardness and saltiness of the soil prevented water from percolating beneath the surface. He knew he had to act, as agriculture was his primary source of income.
"For me the biggest reason [for shifting to organic cultivation] was poor quality of soil, and day by day it was becoming hard for us to perform activities like tilling and irrigation. The soil was hard like stone."
So, in 2018, with support, training, and inputs from the regional implementing partner, he shifted to organic cultivation practices. Over time his yield has increased from 2-3 quintals (200-300kg) per bigha (0.6 acre)  to 4 quintals (400 kg) per bigha (0.6 acre) with the noticeable improvement in the quality of the soil. When sharing his experience, he mentions that the basic test to understand soil fertility for him, is to check if any weed has grown without sowing after the first rainfall of the season.
When he was using conventional farming methods his soil was "dead" after rainfall but once he introduced bio, rather than chemical inputs, it was rich in organic activity. Additionally, he has seen that the soil has increased in porosity and significantly reduced any toxicity.
"Condition of the soil is the most significant change which we have seen. Now our soil is less toxic, soft, more porous and contains more organic matter; we have seen it stays humid even with less water."
When speaking with us, Likha emphasises the importance the training and how it gave him the confidence to take the step towards organic agriculture. Training sessions organised by OCA's implementing partner Pratibha were held in the off-season and attended by many of his farming neighbours in the village and followed up with field visits and individual training.
The most impactful in terms of knowledge gained and costs saved is that of the bio-input workshops, he says, as he has a wealth of local resources available to successfully produce. He looks forwards forward to ongoing training and learned new techniques to develop his skills and increase his overall self-sufficiency.
Alongside this vital training, he says that he is very grateful for the premiums that he receives over the market price for the cotton Pratibha procures from him. Not only is it that he finds himself financially better off than before, using conventional methods, but that he is less dependence on debt or support from family and friends to continue. Most importantly, he reports on the improved health of his family since he started growing organic produce for household consumption.
Likha tells us that he currently sees no barriers in growing organic cotton and is happy he has shifted all of his land to organic. In terms of improvements, he adds that finding more suitable organic seed would better his chances of further improving yield, but overall encourages other farmers to make the shift to organic whenever he gets the chance.