Back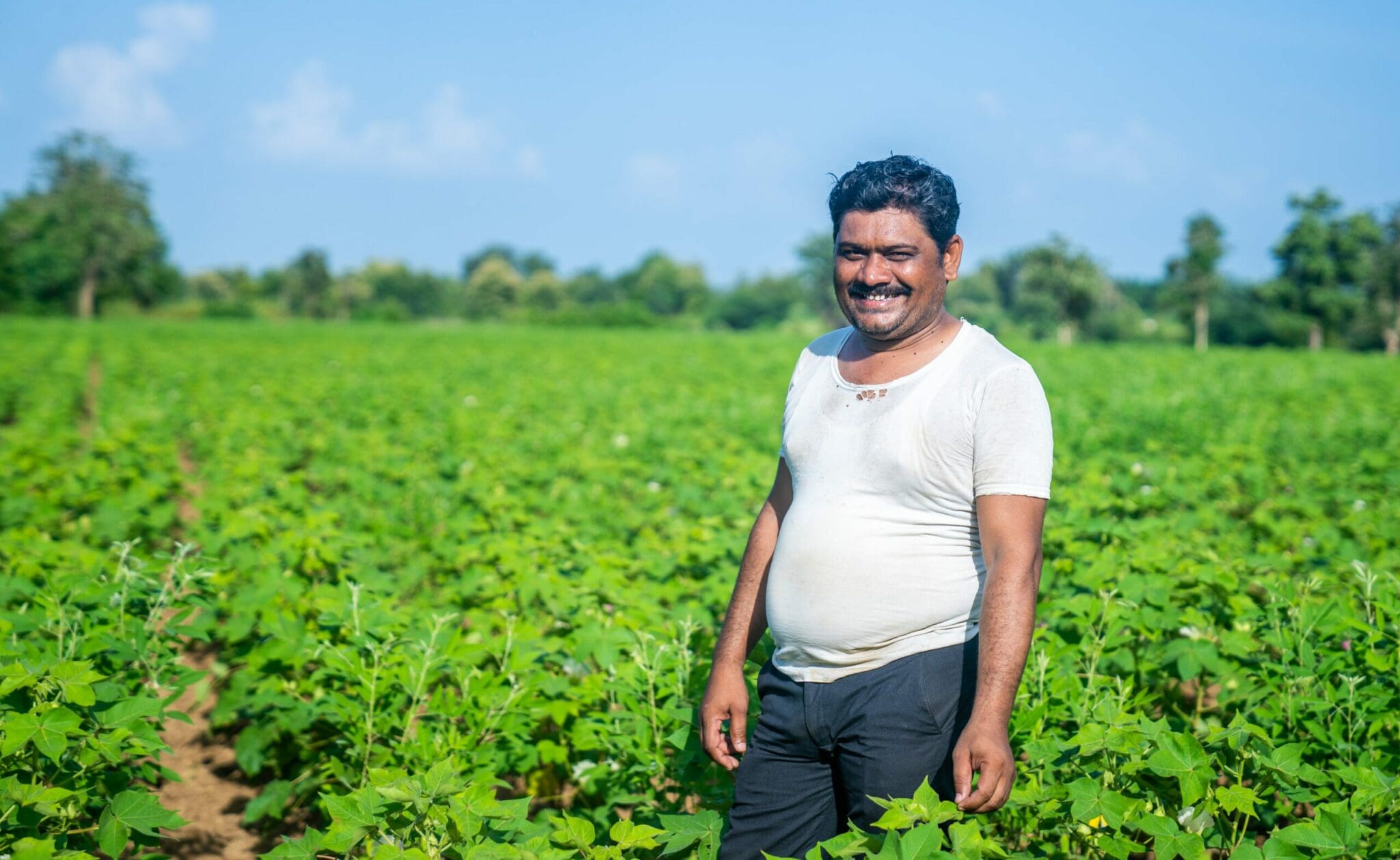 Dipak is a 38-year-old farmer from Kutki village in Wardha district of Maharashtra who recently changed from conventional farming using chemical inputs to organic methods. He did so last season and hasn't looked back.
He said, "I do not want to go back to the conventional method of farming. The major share of my investment was used for fertilizers and pesticides and in turn it has negatively affected the soil health in my agricultural land. I have decided to extend organic farming to all crops since it improves the soil health gradually. Maintaining a rich living soil will be my priority."
He owns 16 acres (6.4 hectares) of land in which he cultivates cotton in 9 acres (3.6 hectares) with the remaining 7 acres (2.8 hectares) given up for lease. After preparing his land he planted organic cotton seeds provided at a subsidised rate by IP STAC and used bio-inputs which he prepared by adopting indigenous practices such as Dasparni and Neemark. During the kharif season, Dipak has grown organic cotton in 9 acres (3.6 hectares) and in the rabi season, he cultivated wheat in only 1.5 acres (0.6 hectares) of the land due to the lack of water in the open well.
Dipak's total output was 6700 kgs of seed cotton which was procured by STAC at 92 INR (1 Euro) per kg. The gross income earned from the sale of organic cotton was 616400 INR (7.284 Euro) and net income was 418375 INR (4.944 Euro) after he deducted his total costs. He received payment for his harvest after just two days followed by the premium amount of 30820 INR (372 Euro).
He further increased his earnings from cultivated red gram and vegetables he produced as intercrops gaining 35,000 INR (414 Euro). Additionally, he earned 101,000 INR (1.193 Euro) as net income from other agriculture crops, totalling to 136,000 INR  (1,607 Euro), and 38000 INR (449 Euro) from the sale of milk from his livestock – highlighting the optimal use of his land, diversifying his revenue streams.
He shared with us the advantages of working in tandem with an implementing partner stating,

"STAC has provided training on different aspects of organic farming including the preparation and application of bio-inputs which have been vital in my ability to reduce costs. In addition, the IP procured my total cotton output and paid for the seed cotton with a 4,5% premium price over the prevailing market rate. These combined actions have enhanced my income due to organic cultivation."
Dipak stated that the preparation of bio-inputs, a difficult and laborious process, can face challenges due to a shortage of labourers in the village. He has also suggested the IP, STAC, should find a way to procure the cotton from his village directly, allowing him to safe further on costs, and optimise his earning potential.