Back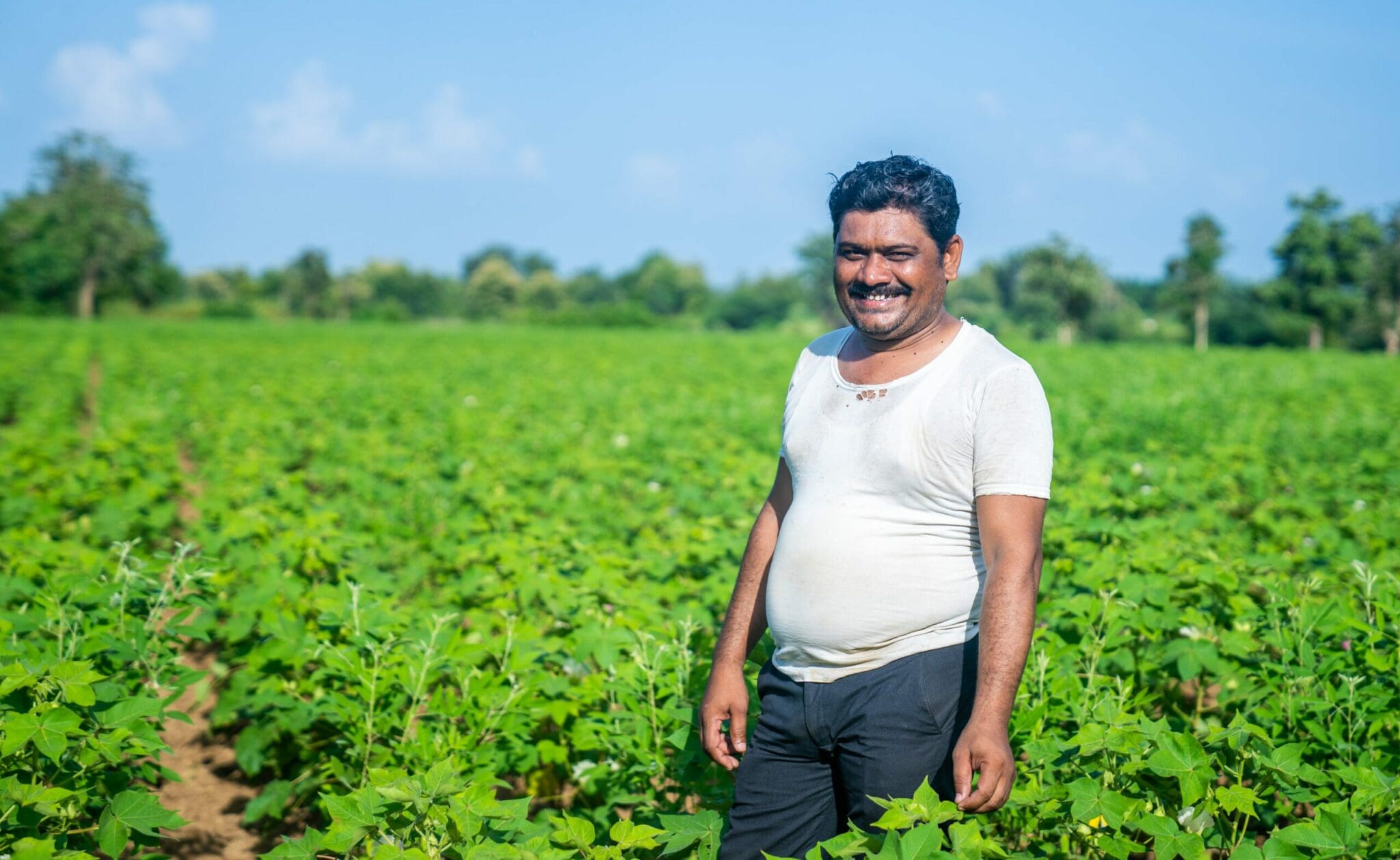 Dipak, a 38-year-old farmer hails from Kutki village in Wardha district, Maharashtra. His story is a testament to the power of change, as he transitioned from conventional farming to embracing organic methods. This decision, made last season, has not only changed his farming practices but also his outlook on sustainable agriculture.
"I do not want to go back to the conventional method of farming," Dipak speaks with conviction. He explains that a substantial portion of his investment was previously allocated to fertilizers and pesticides, which took a toll on the soil health of his agricultural land. Dipak's newfound commitment to organic farming stems from the gradual improvement it brings to soil health. He emphasizes, "Maintaining a rich living soil will be my priority."
Dipak manages a 16-acre (6.4-hectare) plot of land, cultivating cotton on 9 acres (3.6 hectares) while leasing out the remaining 7 acres (2.8 hectares). To embark on his organic farming journey, he obtained organic cotton seeds at a subsidized rate from OCA's Implementing Partner and employed bio-inputs, prepared through traditional practices such as Dasparni and Neemark. During the kharif season, Dipak focused on organic cotton, and during rabi, he cultivated wheat on a smaller portion of his land due to water scarcity in the open well.
The fruits of Dipak's labour were evident when he achieved a total output of 6700 kgs of seed cotton. STAC procured his organic cotton at an impressive rate of 92 INR (1 Euro) per kg, resulting in a gross income of 616,400 INR (7,284 Euro). After deducting his expenses, Dipak's net income stood at a remarkable 418,375 INR (4,944 Euro). Within just two days of harvest, he received his payment, along with an additional premium of 30,820 INR (372 Euro).
Dipak diversified his earnings by cultivating red gram and various vegetables as intercrops, yielding an extra 35,000 INR (414 euros). Moreover, he garnered a net income of 101,000 INR (1,193 Euro) from other crops, bringing his total agricultural income to 136,000 INR (1,607 Euro). His livestock also played a part, generating 38,000 INR (449 Euro) from milk sales.
Dipak credits his success to commitment to OCA, highlighting their role in providing training on various aspects of organic farming and the preparation and application of bio-inputs. He particularly appreciates OCA's commitment to procuring his entire cotton output and offering a 4.5% premium over the prevailing market rates. These measures have significantly boosted his income through organic cultivation.
While Dipak acknowledges the challenges of labour shortages during the labour-intensive bio-input preparation process, he suggests that Implementing Partners explore direct cotton procurement from his village, a move to reduce costs and optimize earnings for farmers like him.
Dipak's journey from conventional farming to organic methods serves as an inspiration for those seeking sustainable and profitable agriculture. His experience showcases the potential for growth within the farming community.