Ritesh is an organic cotton farmer from Maharashtra, with a total landholding of 20 acres (8 hectares) in which he grows cotton across 9 acres (3.6 hectares) and crops such as Jowar (sorghum) and various vegetables, across the remaining area. He began organic production of cotton in 2008 on just 2 acres (0.8 hectares) of his land and slowly expanded over the years.
Well respected in the community, he is seen as a reliable resource of knowledge on all matters concerning organic cultivation by his peers, neighbouring villagers, and various promoters of organic farming in the region. Ritesh sharpened his understanding and skills of organic cultivation by attending multiple training sessions within and outside the district.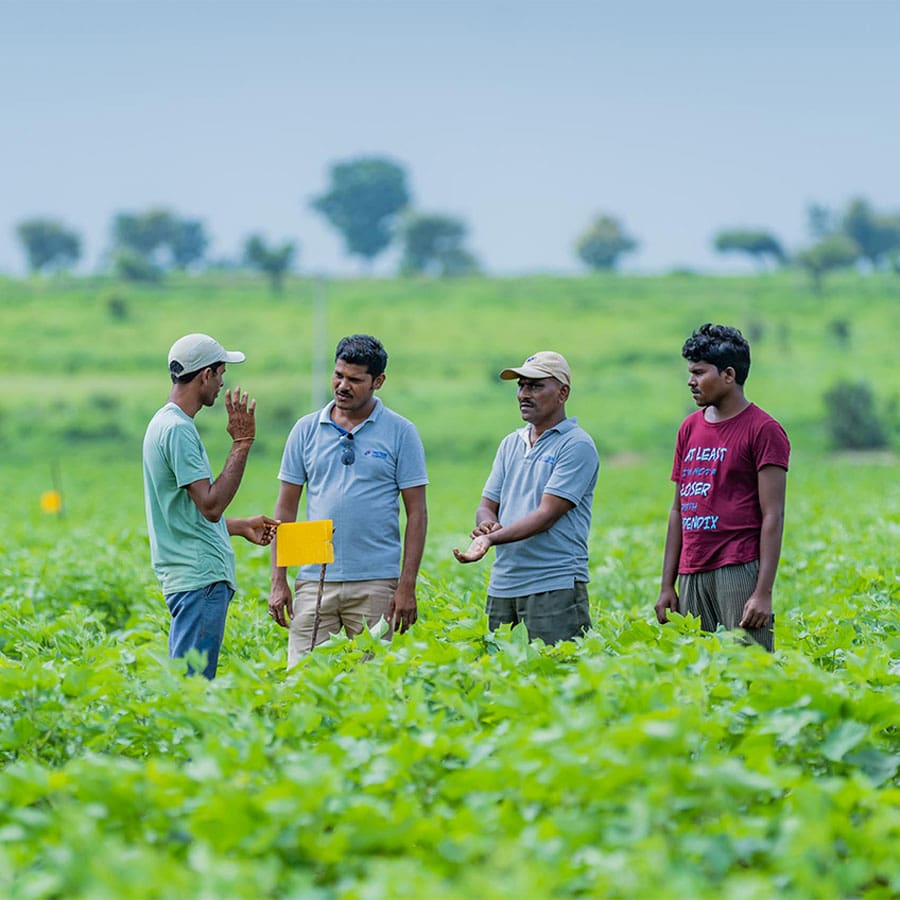 Over the years he has upgraded his knowledge; learning the practices of intercropping with red gram and other lentils to preserve the soil fertility, the importance of using quality non-GMO seeds, bio inputs preparation and usage, as well as their impact on soil health. To control pest attacks he started using yellow sticky traps and pheromone traps, and he now sources and sells these to other farmers in his village for no additional profit. This has helped the other farmers to a great extent as these inputs are not easily available with local distributors. He is an avid learner, and passionate about what he does, and enjoys sharing his knowledge to the benefit of others.
In the cotton season 20/ 21, Ritesh harvested a total of 5,250 kg (5.25 MT) of cotton from 9 acres (3.6 hectares), selling the entire production to OCA's Implementing Partner (IP). He received a payment of INR 293,000 (3,315 Euros) for the seed cotton and a premium of INR 26,000 (294 Euros). He plans to invest this premium towards his goal of opening of a shop which sells organic inputs and products, a vital gain for the local farmers in his area.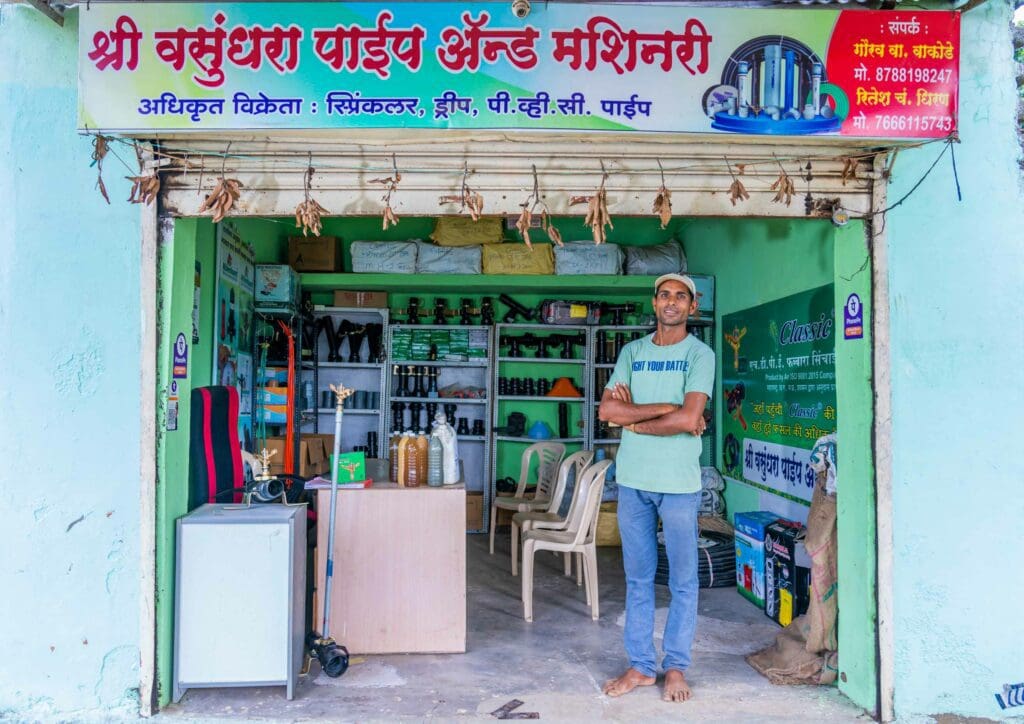 Since 2010, Ritesh has secured a base of regular buyers who book his wheat and red gram in advance of the season, providing him with an additional income on top of his cotton crop. He receives INR 60 (0.67 Euro) per kg for his organic wheat, compared to the INR 40 (0.45 Euros) paid to his peers for their conventionally grown wheat. He has further diversified his sources of income by rearing cattle and selling the milk to local dealers and villagers.
Due to his expertise and enthusiasm, Ritesh is now associated with OCA's Implementing Partner and a few other organisations as a resource person promoting organic farming practices amongst rural communities in Maharashtra.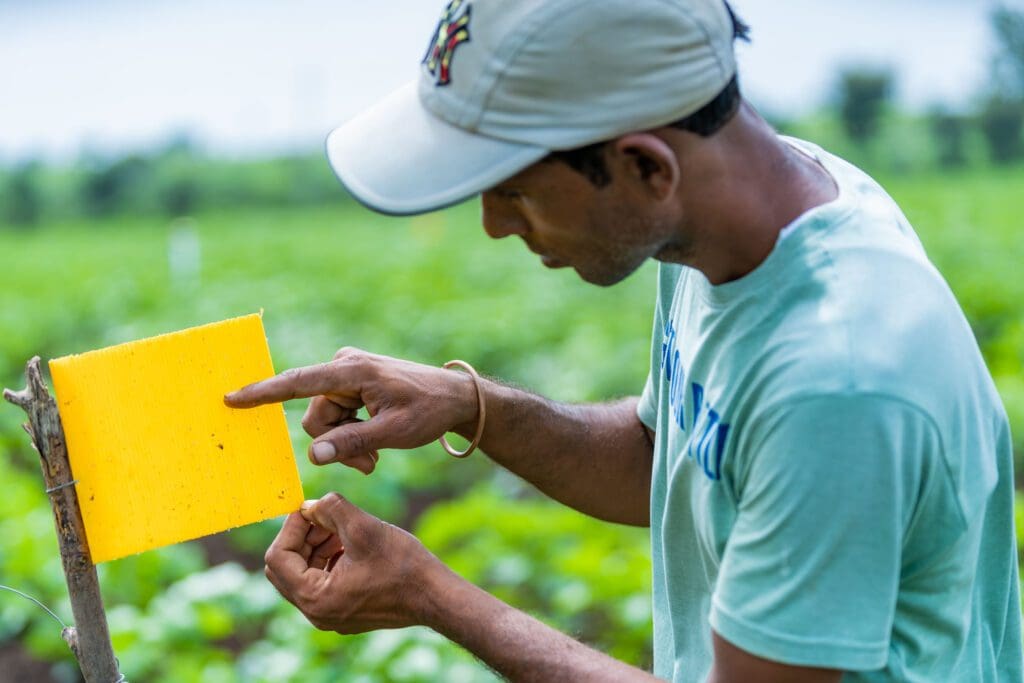 Sharing his story with us, Ritesh says:
"I believe that if conventional cotton farmers make the efforts to transition to organic methods, they will resolve a lot of their existing challenges, especially those pertaining to degrading soil health and low income due to reduced crop yields."
To find our more about OCA's impact on the ground download the latest Farm Programme Impact Report.
This case study was collected by the third-party validation team using the following selection criteria: i) Farmers who have been actively associated with the Implementing Partner for a long period ii) Farmers willing to give their consent for inclusion following a request by the field team for a case study. Please note, this case study is not necessarily representative of overall project performance or outcomes. A conversion rate of 88.37 INR = 1 EUR; was used throughout this report.